---
News about Prize

The 26th Keio Medical Science Prize Lecture 2021
2021.11.17
Due to the spread of the new coronavirus infection, lectures will be streamed online.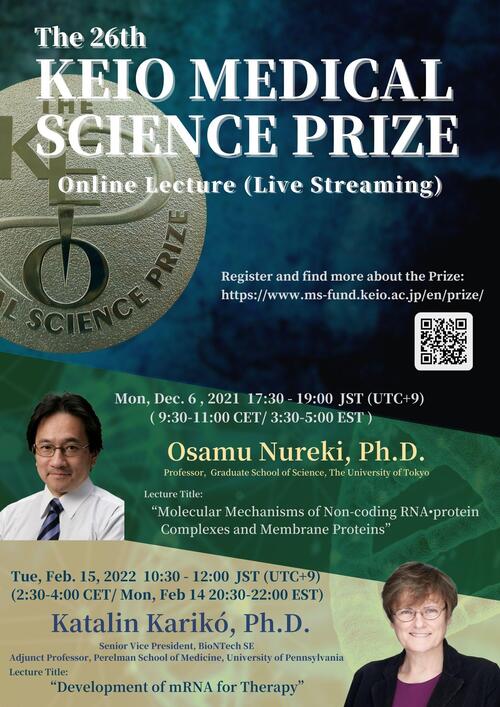 Katalin Karikó, Ph.D. 
Senior Vice President, BioNTech SE
Adjunct Professor, Perelman School of Medicine, University of Pennsylvania
Lecture Title: "Development of mRNA for Therapy"
Tue, Feb. 15, 2022 10:30 - 12:00 JST (UTC+9)
(2:30-4:00 CET/ Mon, Feb 14 20:30-22:00 EST)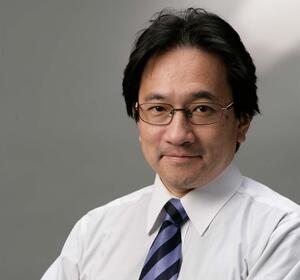 Osamu Nureki, Ph.D. 
Professor, Graduate School of Science, The University of Tokyo
Lecture Title: "Molecular Mechanisms of Non-coding RNA•protein Complexes and Membrane Proteins"
Mon, Dec. 6 , 2021 17:30 - 19:00 JST (UTC+9)
( 9:30-11:00 CET/ 3:30-5:00 EST )