---
Prize Laureates
Schedule
2023 Events Schedule
Announcement of Laureates

September, 2023(JST)

Keio Medical Science Prize Award Ceremony and Commemorative Lectures (Web Live Streaming)

November or December, 2023 (JST)
About Keio Medical Science Prize
Objective
The Keio Medical Science Prize gives recognition to the outstanding and creative achievements of researchers
in the fields of medicine and life sciences,
in particular those contributing to scientific developments in medicine.
It aims to promote worldwide advances in medicine and life sciences,
to encourage the expansion of researcher networks throughout the world, and to contribute to the well-being of humankind.
Prize
Laureates receive a certificate of merit, medal, and a monetary award.
The award ceremony and commemorative lectures are held at Keio University.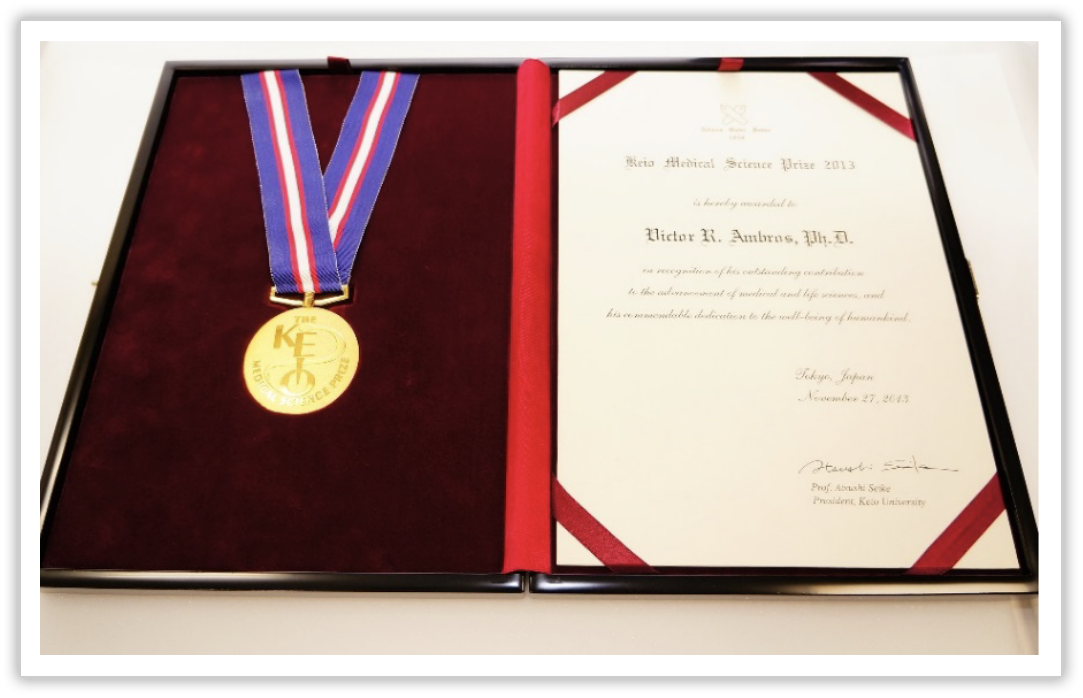 Nomination
Please submit nomination materials online through the Nomination Form.
Nomination Form is opened during end of January to early March.
see detail
Selection
The Keio Medical Science Prize Selection Committee, consisting of Japanese academics and researchers,
is charged with reviewing candidates' research activities and making a recommendation to the Board of Directors.
Eligibility
Nominees must be researchers in medicine or life sciences closely related to medicine,
and preferably currently active in their field of research.
The Keio Medical Science Prize is an international award.
Selection Process
An invitation is sent out to academics and researchers all over the world each year,
inviting them to nominate a candidate for the Prize.
The Committee reviews the nominations and submits a recommendation to the Board.
The Board makes the final decision and formally announces the laureate(s).
Yearly Schedule




(Subject to Change)
Call for Nominations: Late January
Deadline for Nominations: Early March
Prize Announcement: Mid-September
Award Ceremony: November or December at Keio University
News